Pressure Test Pump - Hand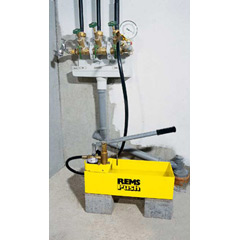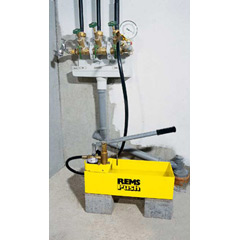 Specifications
Proven, reliable testing pump for pressure and tightness tests of piping systems and receptacles.

Testing and pressure range p ≤ 60 bar/6 MPa/870 psi water, oil, glycol.
ph-value of liquids 7-12,
temperature of liquids -30° to 60°C,
viscosity of liquids ≤ 1.5 mPa s.

REMS Push – reliable pressure hold.
Or, for further information or to book this item call us on
01562 744994