Airless Emulsion Paint Sprayer - 3000psi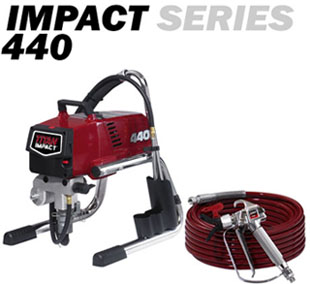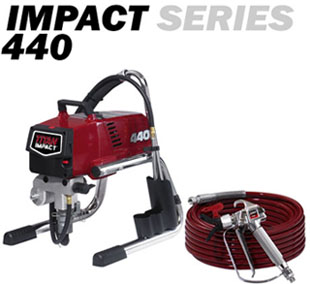 Specifications
MOST RUGGED, COMPACT Piston Airless Sprayer perfect for both the smaller professional and the experienced painting contractor. LITTLE PRO is easy to use for painting everything from house to factory to floors and fences. High production contractors find it ideal as a one man unit or as a dedicated sprayer for stain or lacquer. Compact, lightweight, rugged industrial grade, airless built to last for years, makes the LITTLE PRO your most profitable painting partner.
PORTABLE
Lighweight for easy mobility.
Compact, fits in any car.
SPECIFICATIONS
Pressure: 3000 PSI

Motor: 3/4 HP DC, TEFC

Weight: 41 lbs

MAX Size Tip: 0.021 in
VERSATILE
High Spraying pressure up to 3,000 psi to give you the ability to handle hard to spray materials.
Sprays interior and exterior emulsions.
Excellent dedicated lacquer or stain pump for low pressure spraying from 200psi with NO PULSATION.

PULSEFREE SYSTEM

The LITTLE PRO breaks through the pulsation barrier with the exclusive "PULSEFREE SYSTEM" to give you consistent, no pulsation spraying at any pressure.

LITTLE PRO leads the way to provide unequalled airless spray performance... ZERO PULSATION and CONSTANT PRESSURE.

LITTLE PRO has it... the competition doesn't.

VARIABLE SPEED DC MOTOR

LITTLE PRO is the only compact sprayer on the market with Variable Speed Control.
Or, for further information or to book this item call us on
01562 744994