3 Way Combination Ladders, 8ft. - 18ft.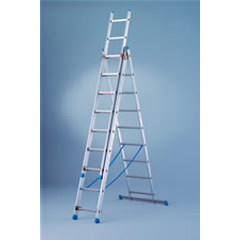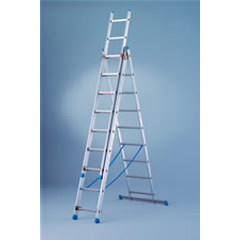 Specifications
Top quality combination reform ladder suitable for Trade and DIY. The complete ladder offering the user versatility, stability and safety.
Can be used as:
• Double-sided step ladder
• Free-standing step ladder - ideal for over head work where no wall support available.
• Extension ladder - just like a conventional ladder
Specifications
Part Numbers: REF26T / REF27T
Closed: 2.60M / 2.65M
Standing: 4.20M / 4.22M
Extended: 5.96M / 6.00M
Rung/Sections: 9 / 9
Due to the special design of the splayed base reform ladder, this can be used on stairways.
Or, for further information or to book this item call us on
01562 744994